JoJo: Your Host here at chicks for chicks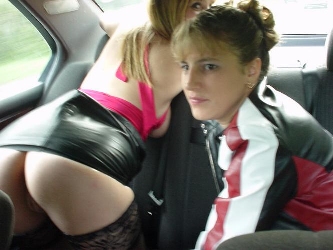 Hi, I am JoJo, a bi-sexual swinger, and your host at this site.
I did not realize I was bi until I went to my first swingers party in October 2000. At the party I was having a great time with some of the guys, then a couple took me aside and Connie showed me what it was like to have a woman. Since then I have initiated several other girls into the joys of girl on girl.
I started my life living in Canada. I moved to the UK in 1998, then in 2004 I moved to my present home in the mountains above Alicante in Spain.
I am always looking for new playmates, so if you like the look of me, (or me and my partner David) please get in touch. You can find out more about us by looking at our profiles on the site, my own is gojojogo and our joint profile is JoandDavid.
JoJo xxx
Want to see more pictures of me? Click here to go to a page of pictures of me with some of my girlfriends. Or click here to see me in action with girls, couples and guys on my exhibitionist site.